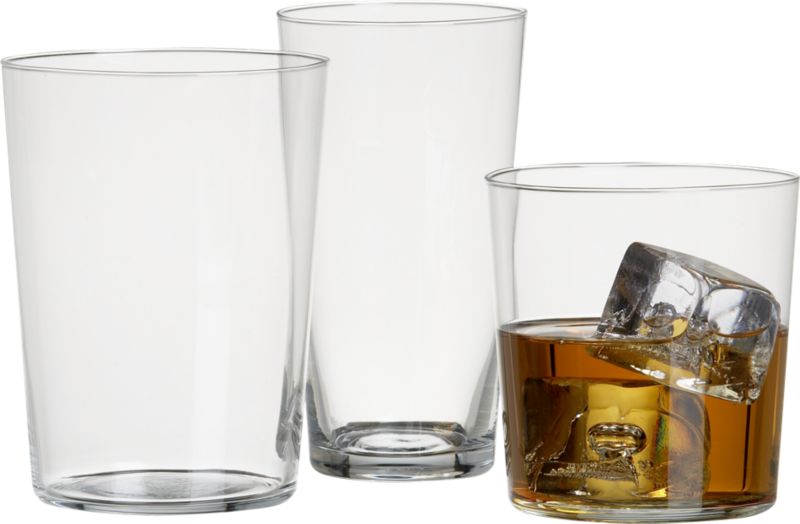 Every once in a while, something makes its way into your kitchen and just makes everything better. That's how I feel about the
Marta glass
. I first read about them
here
and after staring at the chips and cracks on our current glasses, I decided we needed a change. I am in love with the Marta glass from
CB2
. I can be a little bit of a cheap skate, especially with breakables because we seem to always, well, break them. So the price tag on these babies was also very attractive because I can rest easy knowing its not going to break the bank if we break one.
They are light but sturdy and are perfect for everything from water to wine. We went with two sizes... the middle and the one on the right. I love them both, but I also wish we had a few of the biggest one too. Probably my next investment.
They also make great, sleek vases. Wouldn't a line of these in different sizes be great table decor? I plan on trying it sometime and will share.